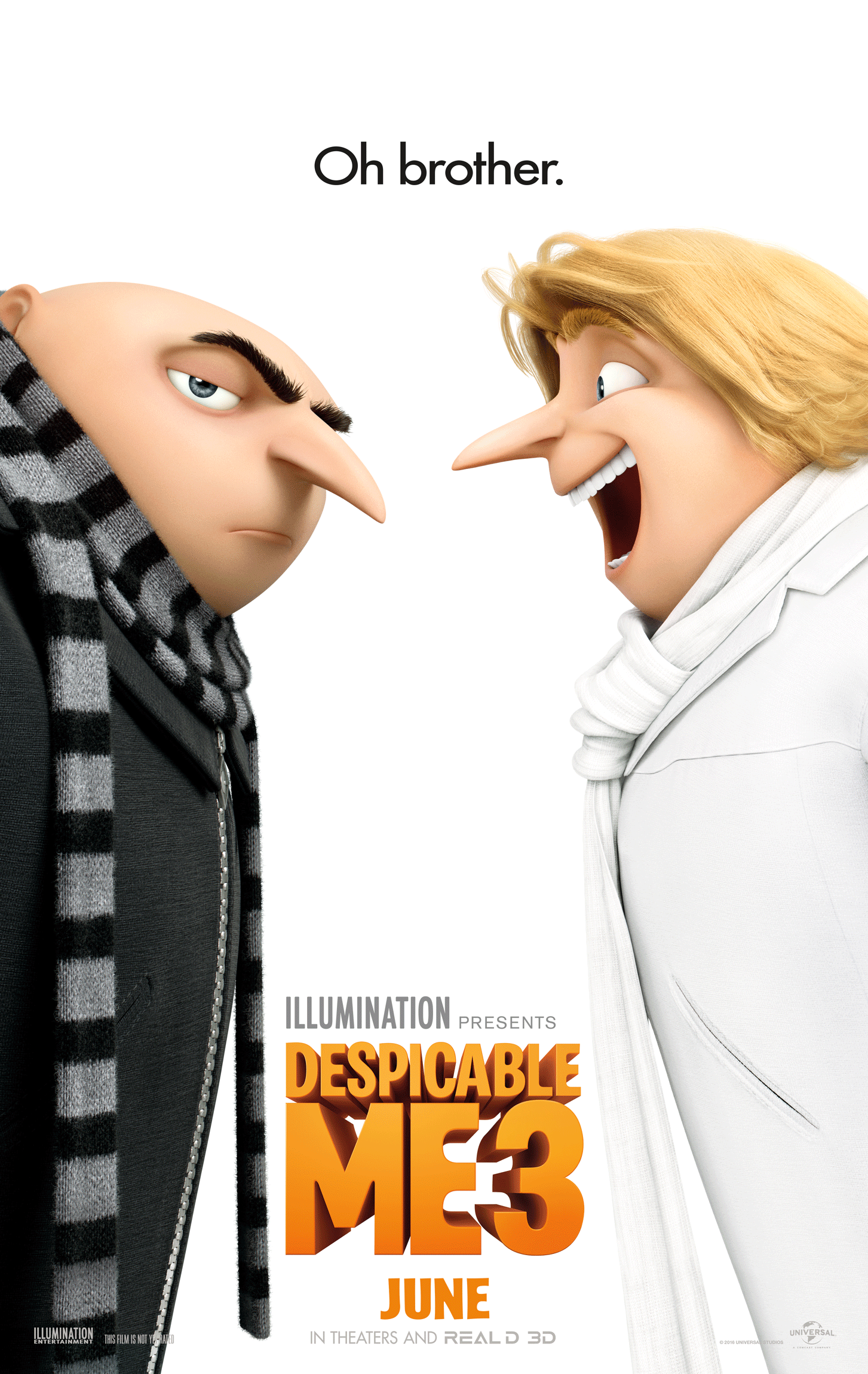 Acting ⭐⭐⭐
Build ⭐1/2
Writing:⭐⭐⭐1/4
Characters ⭐⭐3/4
Visuals: ⭐⭐⭐1/2
The Despicable Me franchise has always had it's childish slapstick embedded into a story and it has usually worked. With Despicable Me 3, it is used as the crux and has it's hits and misses. Because of that, Despicable me has some laughs and insightful moments, but can never fully develop them.
The story: Gru (Steve Carrell) who discovers he has a twin brother called Stu. They work together as criminals to try and take a diamond that was stolen by Balthazar Bratt (Trey Parker) who is using that diamond to create a monster to destroy the world.
Illumination Entertainment knows you like the Minions so they are going to give it to you. There is a ton of kids slapstick humor with the Minions that kids will enjoy. I did not mind either until they kept doing Minion gags for what felt like forever. Eventually, I started to lose interest in the comedy as I felt it was getting stale.
After the entire first act of wacky comedy do we finally start to develop characters and eventually the plot. They try to develop characters such as Gru's insecurities and Agnes (Gru's youngest adoptive daughter) supposed loss of innocence but never works as well as it could have. I feel that's because they spent so much time on action and comedic sequences that the story inadvertently falls by the wayside.
While Despicable Me 3 is a decent movie it plays so frustratingly safe that I have become somewhat disappointed in the franchise. The reason I am disappointed is that I know they can make great movies like the original. The original balanced the tones between action, comedy and drama perfectly. By the thrid time around it seems to have lost some of the substances by creating too much tiresome slapstick and little action or drama to counterbalance it ⭐⭐3/4